White Papers
Evidence-based Recommendations for Ethical Research Practices with Sexual and Gender Minority Adolescents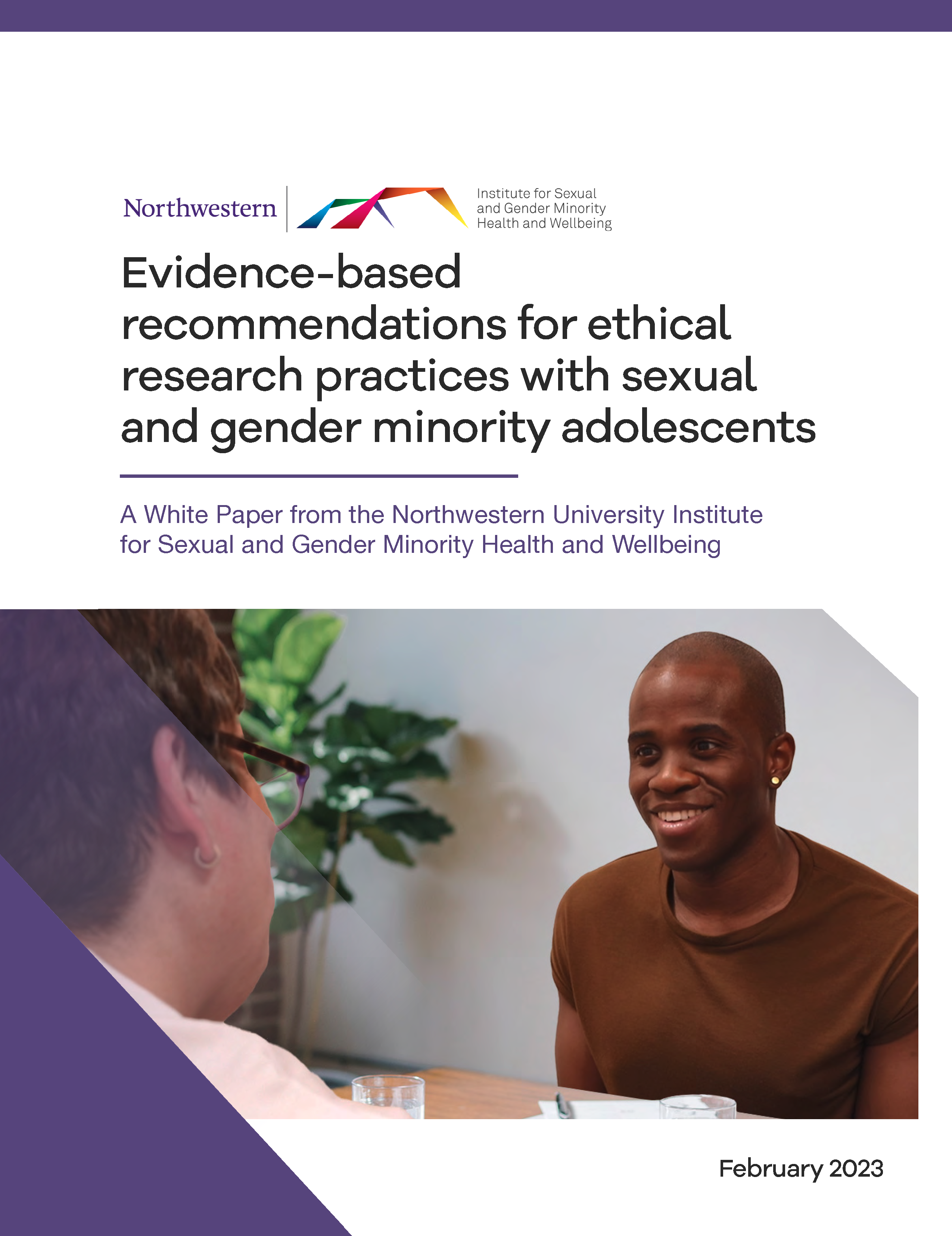 A significant barrier to sexual and gender minority (SGM) adolescents' participation in sexual health research has been institutional review boards' (IRBs) failure to apply federal regulations permitting adolescents to self-consent to research without parental involvement. To better inform IRB decision-making, we collected data from SGM adolescents and parents on their perspectives toward participating in sexual health research and parental permission requirements. We frequently receive questions from other investigators about conducting sexual health research with SGM adolescents and navigating conversations with IRBs about this type of research. The purpose of this white paper is to summarize our studies' findings and share a guide for researchers based on lessons learned.
Read more about this white paper
A Healthy Chicago for LGBT Youth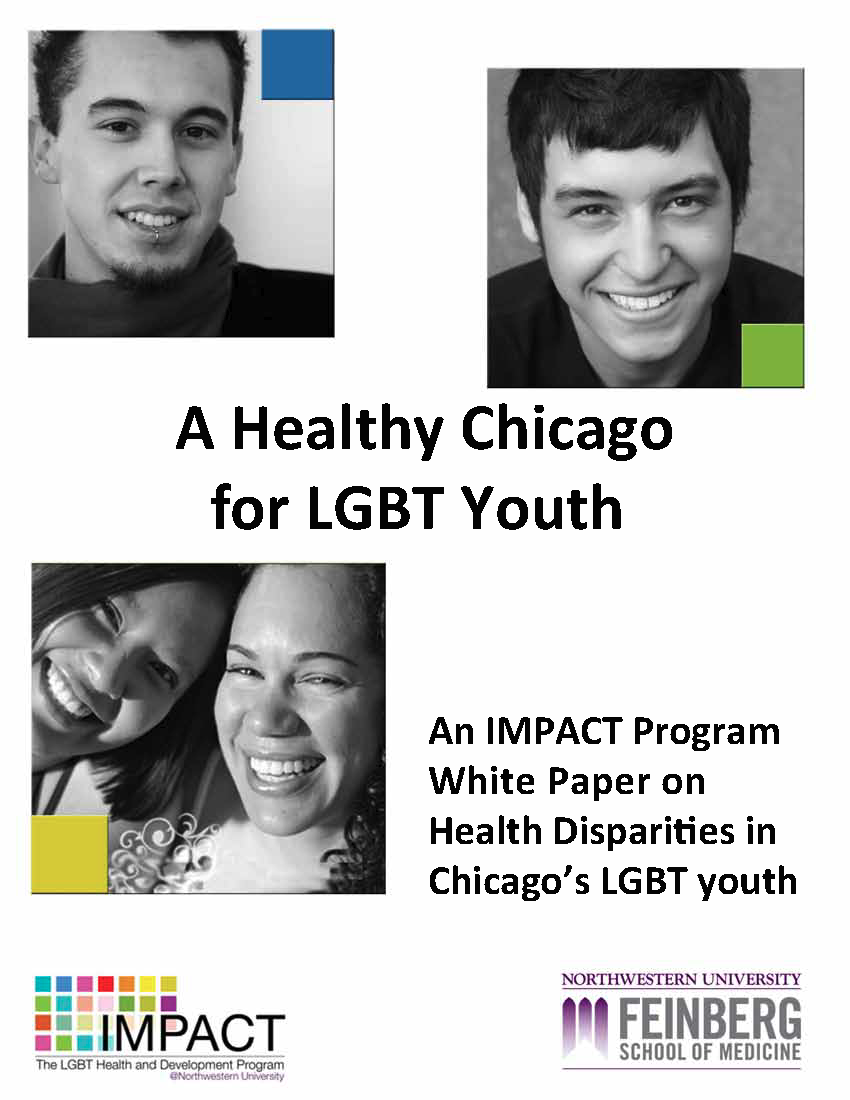 As an extension of the Healthy Chicago Initiative, The IMPACT Program at Northwestern University has created this report to document the health disparities of Chicago's LGBT youth. Utilizing data from two different studies, Project Q2 and the Chicago YRBS, this report is able to provide a comprehensive picture of a broad range of health disparities.
This report follows the framework of the Healthy Chicago Initiative and focuses on the areas of mental, physical, and sexual health, as well as substance use and violence prevention.
Results show that Chicago LGBT youth report health disparities across all domains. In terms of mental health, LGBT youth were more likely to report depression and depressive symptoms, previous suicide attempts, and non-suicidal self-injury. In terms of physical health, LGBT youth were not more likely to be obese, but LGB males were more likely to be underweight and both LGBT males and females were more likely to report vomiting to lose weight. In terms of sexual health, LGBT youth were more likely to report sexual risk behaviors, a deficit in HIV education, and in female-born youth, were more likely to report a teen pregnancy. In terms of substance use, LGBT youth were more likely to use tobacco, alcohol, and marijuana. And finally, LGBT youth were more likely to report experiences of sexual violence, dating violence, and victimization.