The Latest from ISGMH
News and Announcements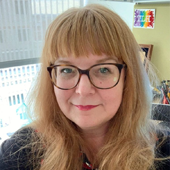 August 7, 2023
Congratulations to Cindy Veldhuis, PhD, for winning the 2023 NIH Sexual & Gender Minority Early-Stage Investigator Award!
... Read more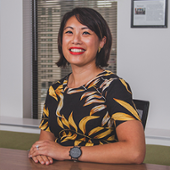 July 27, 2023
A five-year, $3.2 million grant from National Institute of Mental Health will support a health communication and media strategy designed to lay the groundwork for an effective rollout of a
... Read more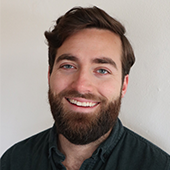 July 26, 2023
The Northwestern University Institute for Sexual and Gender Minority Health and Wellbeing (ISGMH) is thrilled to welcome Joshua Schrock, PhD, MPH, as a new research assistant professor.
... Read more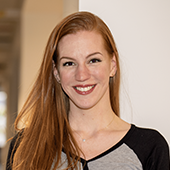 July 25, 2023
Madison Shea Smith, PhD, joined Northwestern University's Institute for Sexual and Gender Minority Health and Wellbeing (ISGMH) and Department of Medical Social Sciences as a research assistant professor on July
... Read more
ISGMH in the Media
August 1, 2023 –
from

BreastCancer.org
July 26, 2023 –
from

University of Cincinnati
Press Releases and Media Advisories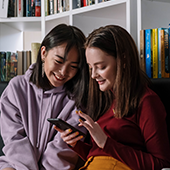 'Social media isn't universally harmful to youth,' education around it is lacking
May 25, 2023
Although the Surgeon General published a report this week blaming social media in part for the youth mental health crisis, a Northwestern Medicine clinical psychologist is advising parents to look to the American Psychological Association's (APA) advisory for more nuance."Saying social media is universally bad for youth is wrong and erases the good examples of what it can do for youth who are historically excluded, marginalized, or lack access to peers," said Kathryn Macapagal, an associate professor of medical social sciences and psychiatry and behavioral sciences at Northwestern University Feinberg School of Medicine. "This includes teens who are LGBTQ, immunocompromised or have disabilities, and rural youth."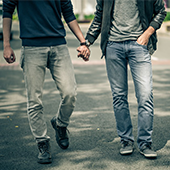 Relationship education reduces STIs and risky sex among young gay, bisexual men
May 10, 2023
New research from Northwestern University has shown that educating couples, rather than individuals, may be a highly effective strategy to end the HIV epidemic. The study, published recently in the Journal of Consulting and Clinical Psychology, found that relationship education can benefit young same-sex male couples by reducing the occurrence of sexually transmitted infections and sexual risk behaviors. The report analyzes outcomes from the first randomized controlled trial of 2GETHER, a relationship-education and HIV-prevention program, and finds the program improves both biomedical and behavioral indicators of HIV risk.