Ahead of an HIV Vaccine, Educating Young People is Key
Institute for Sexual and Gender Minority Health and Wellbeing (ISGMH) Associate Professor Kathryn Macapagal, PhD, was recently awarded an R01 grant from the National Institute of Mental Health to reduce anticipated challenges to future HIV vaccine uptake among sexual and gender minority adolescents.
Macapagal is a principal investigator on this grant, along with Brandon Hill, PhD, interim president and CEO of Vivent Health, and Nathan Walter, PhD, assistant professor at Northwestern's School of Communication. ISGMH and Northwestern Medical Social Sciences Associate Professor, Michael Newcomb, PhD, and ISGMH affiliate faculty member and Northwestern Associate Professor of Communication Studies, AJ Christian, PhD, are co-investigators. Jim Pickett, principal of Jim Pickett Consulting and senior advisor at AVAC Global Advocacy for HIV Prevention, will serve as an advisor on the grant.
The five-year, $3.2 million grant will support a health communication and media strategy designed to lay the groundwork for an effective rollout of an HIV vaccine for SGM adolescents when a vaccine is approved by the FDA. The grant will also inform communication strategies to improve adolescents' uptake of other biomedical HIV prevention approaches like PrEP.
HIV in the US disproportionately affects youth, with those aged 13-24 accounting for 21% of all new cases. SGM youth carry the greatest burden among this group, accounting for 86% of new HIV diagnoses. Macapagal's study intends to address this public health issue by preemptively debunking ("prebunking") misinformation about HIV vaccines, improving attitudes regarding multiple methods of biomedical HIV prevention, and increasing awareness, intentions, and uptake among SGM youth.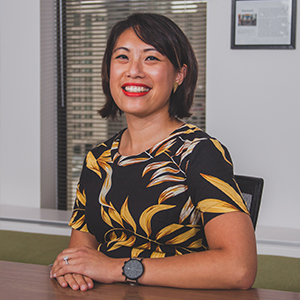 "As HIV vaccines are being developed, and PrEP, U=U, and other forms of HIV prevention remain underutilized among SGM adolescents, now is the best time to educate and address biomedical HIV prevention concerns and misinformation among youth," said Macapagal. "That's why our project aims to develop messaging for teens that educate them about all these HIV prevention options, not just vaccines."
Macapagal says that using adolescent-centered messages that proactively educate and address concerns about biomedical HIV prevention, before HIV vaccines become available and while use of other strategies like PrEP remains low, can improve awareness, intentions, and future uptake. She also asserts that partnering with youth and potential implementers will help ensure that new or developing biomedical HIV prevention options like vaccines are scalable and responsive to their needs.
The first goal for Macapagal and her research team is to conduct an online survey to understand knowledge, intentions, concerns, and misinformation regarding biomedical HIV prevention among 700 diverse SGM adolescents across the US.
Building upon her work engaging LGBT adolescents in digital and multimedia HIV prevention research, Macapagal's team will collaborate with Emmy-nominated intersectional streaming media platform, OpenTV, to develop and pilot eight social media-friendly video vignettes tailored for SGM youth. These videos will be aimed at prebunking HIV vaccine misinformation and will display positive social norms and build motivation for biomedical prevention. Using a hybrid implementation-effectiveness design, Macapagal's team will use an online randomized trial with 500 SGM youth in the Chicago area to compare whether these video messages improve biomedical HIV prevention knowledge, intentions, and attitudes relative to static information.
The study will also interview prospective implementers in streaming media and entertainment education to examine potential paths forward for integrating such messages into shows, web series, or other media already consumed by adolescents.
"To design compelling, persuasive, and educational messages about biomedical HIV prevention, we need to understand teens' perspectives – specifically what they know and think about these different prevention strategies, what messengers they trust, and how they want to receive this information," said Macapagal.